As a leader in the inspection and consulting industry, Goodwin Roof Inspections and Consulting are always working on expanding their knowledge base and have successfully been able to move from roofing into air vapour barrier, infrared scans and waterproofing. See below for an overview of all services and check out the Portfolio page to see previous and ongoing projects.
Quality Assurance Roof Reviews
Installing a new roof on either a new building or an existing one is a large investment, and is the key element that protects you from the elements. Attaining Goodwin Roof Inspections and Consulting services to inspect the construction of your roof is one way to ensure you're getting a quality roof, installed to the most current industry standards, best roofing practices and to the minimums required by many Manufacturer and Association warranties.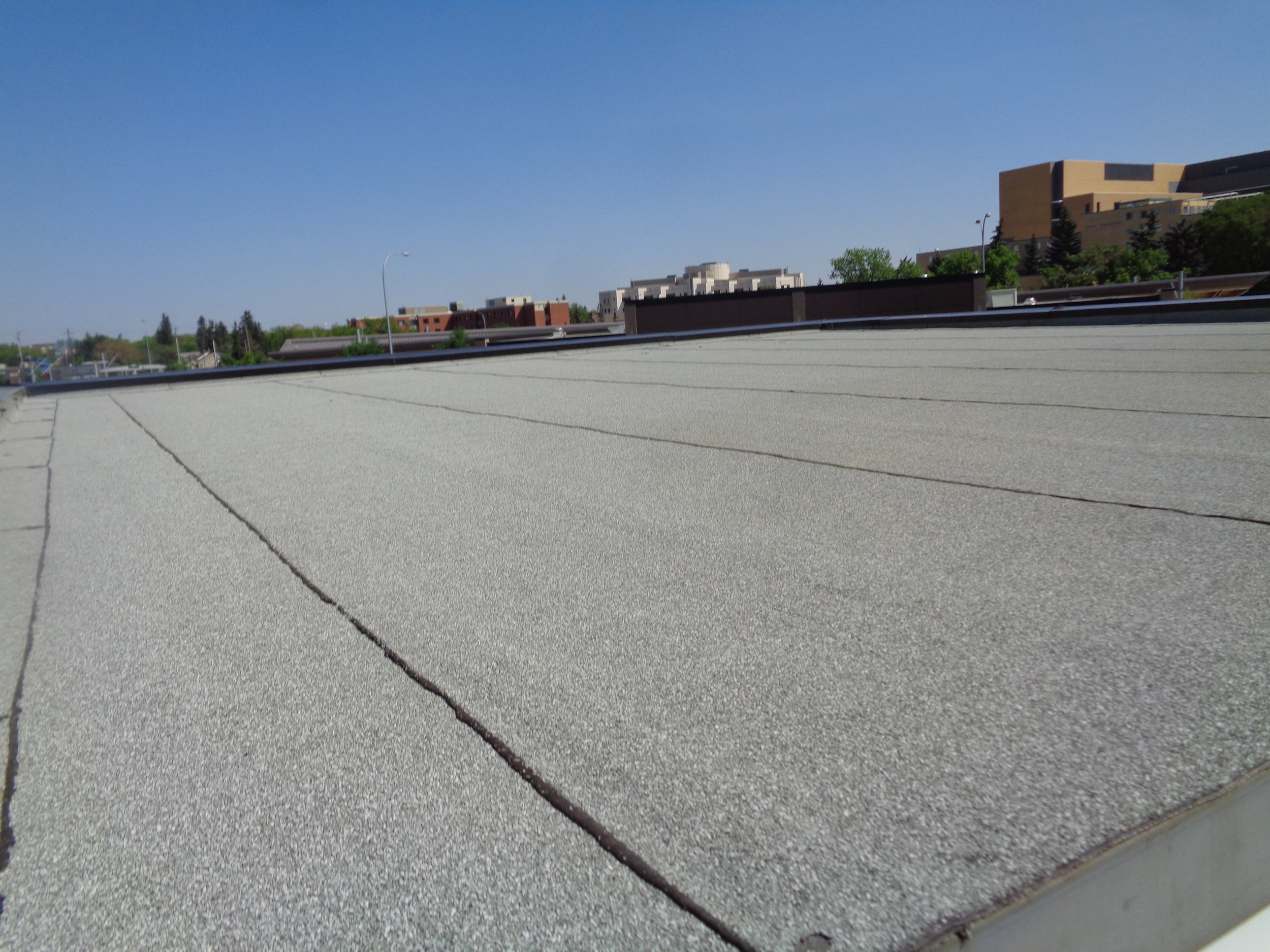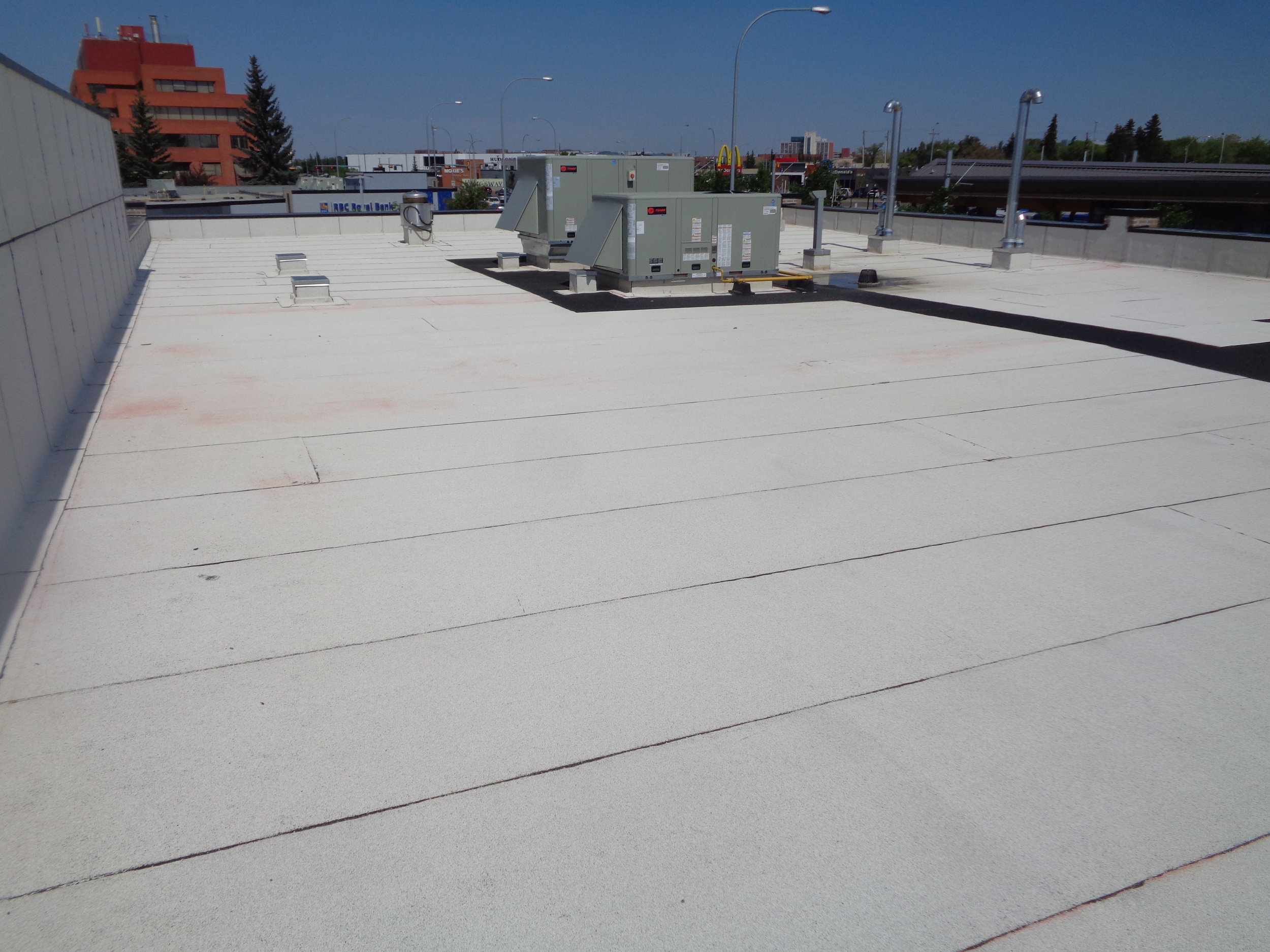 Roof Assessments
When purchasing or selling a building, having an assessment of the most vital part of the building envelope is essential for either your own knowledge, or to be able to pass off to interested sellers. Goodwin Roof Inspections is able to provide you with a report of the overall condition of the exposed components of the roof system including the protective surfacing, roof membrane, related metal flashings, seals at interior walls, penetrations and condition of roof penetrations. A roof sketch showing a general outline of the project will be provided as well to outline various roof sections for reference purposes in the report, identification of maintenance or replacement areas and illustrate specific problem areas. This roof sketch will also become a valuable document for the Building Owner or Administrator, along with an estimated budget for roof maintenance or replacement if needed.
Infrared Thermal Imaging
When it comes time to look into getting your roof replaced, having a leak fixed or just practicing good roof maintenance, it can be a time consuming and costly. Goodwin Roof Inspections and Consulting offers thermal imaging to assist in building diagnostics to cut down on time and costs. Thermal imaging is a useful tool that assists in identifying locations of heat loss and moisture entry throughout the building. We are trained in thermography, to ensure that the depicted results are an accurate representation of any occurring problems.
Thermal Imaging is a proactive measure used by many building owners to address building problems before damages progress. Ongoing moisture infiltration into the building can result in costly repairs and potential building down time.
Clients are often encouraged to complete a thorough thermal scan of their building prior to the expiration of any warranties. Moisture infiltration problems will often result in large repair bills that may be covered under warranty.
Roof Replacement Specifications:
When looking to have your roof replaced, simply asking a couple of different Roofing Contractors can be overwhelming or confusing. You can receive prices back that are all over the place, without an understanding of why that may be. Having Goodwin Roof Inspections put together a specification (essentially a "how to") on your behalf, allows the Contractors to bid apples to apples and get you pricing that is closer together. Our specification will include all relevant technical sections, drawings and construction details. We will tender it for you, sending to Roofing Contractors that we know and trust, and then summarize their bids along with a recommendation. We allow for an unbiased third party, and follow the project through to the very end, including quality assurance reviews of the work, as well as invoice approvals. We are also able to provide an Alberta Roofing Contractors Association warranty, as we are an approved member.
Leak Management:
Do you manage a number of buildings or properties and have a hard time keeping track of leaks and all that come with them? Have Goodwin take care of it for you! They have a well-developed leak maintenance program in house, with a 24 hour emergency phone line that dispatches a Roofer on your behalf, so you don't have to worry about it. Not only that, all roof maintenance and replacement costs are summarized into a budget sheet, making your annual budgets come together seamlessly.
Air Vapour Barrier Reviews:
Walls are an equally important component to the building envelope; give yourself peace of mind that your building envelope is coming together seamlessly - have a third party review the installation.
Any of Goodwin's qualified Inspectors are able to ensure that all components specified are on site and that all layers are being installed correctly.